Keymas Ltd and Powered Roller Conveyors
Powered Roller Conveyor stands as one of the most popular solutions to the movement and transportation of boxes or totes in the industry. Keymas specialise in designing the best use of conveyor and best type of conveyor for the industrial job in hand.
Modular Powered roller conveyors are flexible, robust and highly efficient. For maximum distribution capabilities, these units provide a versatile combination of different types of conveyor sections that enable multi-level distribution and diversion for optimum usage of space.
Integrating powered conveyor into the total solution
Integration with stops, transfers, switches and merges allow Keymas Powered Roller Conveyor to offer a complete solution to logistical needs.

Keymas Powered Roller Conveyor solutions
Solutions from simple order picking through fully managed order picking to sortation sub-systems incorporating weight check volumetric calculations etc have been designed and installed for many customers.
View our case studies or contact us for more information
Our expertise in the roller conveyor area can bring a great insight into the way you can use powered roller conveyor to move a wide range of goods including:
Range of light and heavy pallets
Range of different sized goods
Fast movement items around warehouse
Boxes
Order picking items
Small and larger items
Totes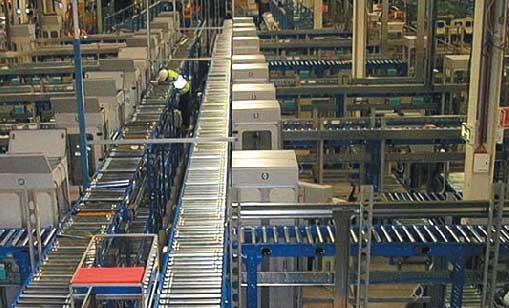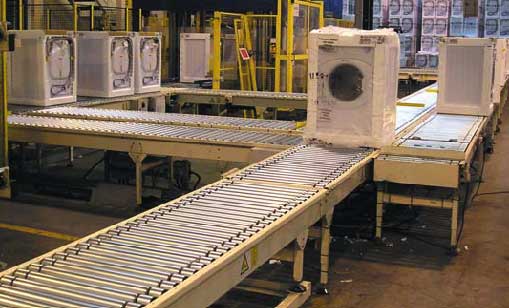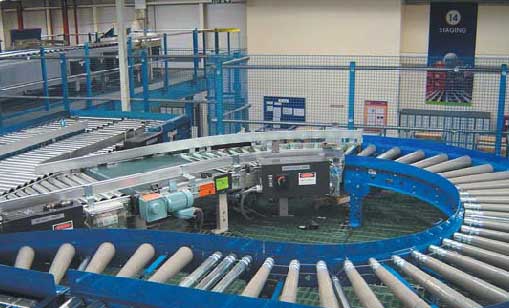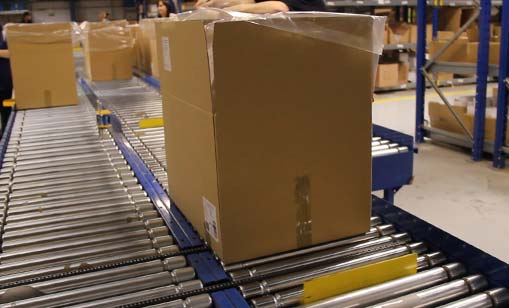 More information on our box conveyor systems can be read here.